Solar Cooling Fan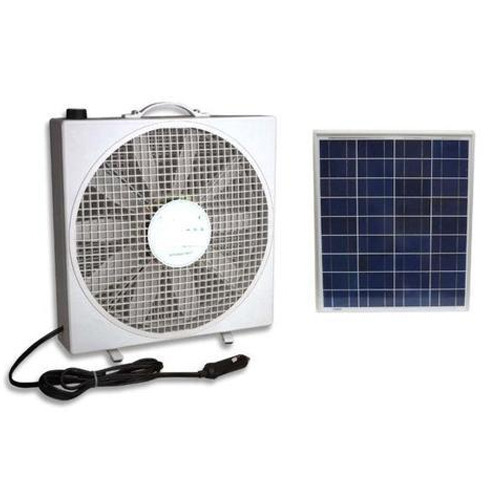 Solar Cooling Fan
Solar Cooling Fan is ideal to be used for ventilation system and also for maintaining optimum temperature of internal components of industrial machines. It is designed having tough metal fabricated enclosure with corrosion resistant surface coating and a handle for easy carrying. This fan is widely utilized in both industrial & commercial sectors for having high speed fan blade rotation with help of superior quality rotor. Solar Cooling Fan offered by us is also provided with solar panel having wafer-based crystalline cells arranged in an organized manner in a strong aluminum frame.
Features:
Highly durable in nature
Assures hassle-free installation
Low maintenance requirement
"Solar Panel, Solar Water Heater Supplier in Jaipur, Rajasthan and over India."